Downward trends in the housing market between 2007 and 2009 caused real estate professionals to become concerned about the future of the industry. However, since real estate is a necessity for most, like food and water, some small business owners still choose to enter this industry.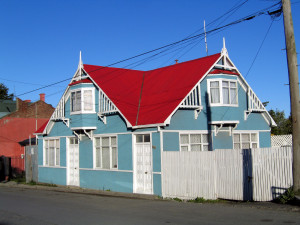 If you're interested in starting a real estate business as your small business idea, do a thorough analysis of the real estate industry first to prepare yourself for the various challenges you may face as well as potential opportunities.
Types of Real Estate Businesses
You have a few different options for starting up a real estate business. Some people start as real estate investors or "flippers." A real estate investor purchases properties with the intention of fixing them up and reselling them (or becoming a landlord) at a profit. You can also establish your own real estate agency (franchise, independent operation, or partnership), which requires a real estate license and training. Real estate mortgage brokers (professionals who work with big lenders) and construction professionals are also important role-players in the real estate business.
Home Prices and Home Sales
According to a 2009 study by Altos Research home prices dropped in 20 major U.S. cities, which in turn helped increase demand for homes. Michael Simonsen, chief executive of Altos Research confirmed this trend saying, "The percent of homes on the market with price reductions is a really insightful indicator of organic levels of demand."
Despite unfavorable economic news regarding the real estate market in 2008 and 2009, including an increase in foreclosures and home debts that exceed the value, Plunkett Research estimates that existing home sales increased from 4.69 million in 2009 to 5.02 million in 2010.
This news is an indication that someone going into the real estate business post-2009 will likely have plenty of opportunities to make money. An increase in home sales and demand is good news for everyone in the real estate business, from investors and to brokers.
Trends in the Real Estate Business
Plunkett Research reveals that the popularity of the Internet will likely change the real estate industry significantly. Traditional residential brokers may not be able to compete with internet-based real estate operations. This puts a spotlight on the importance of establishing an internet presence as a real estate business owner, including social media and web blogs. Plunkett also recognizes a trend in "green" (environmentally friendly) buildings and smaller homes as opposed to "McMansions." These are all important points to consider as you navigate any level of the real estate business, from construction to selling.
Innovative Solutions
When the real estate business is slow, as it was after the housing market crashed in 2007, small business owners sometimes find success through creativity. For instance, Kevin Lisota and Shannon Ressler of Findwell, an online real estate company, found success by holding seminars and taking advantage of social networking websites. In an article published in the Puget Sound Business Journal Ressler states, "We're finding that giving away free advice is working for us."
If you're interested in starting a real estate business, it's crucial that you stay updated on the various trends and news about the industry to ensure long-term success. Subscribe to real estate newsletters, journals and magazines. Also, follow plenty of other real estate entrepreneurs on social media, including Twitter, Google Plus and LinkedIn, to stay in the loop and always be prepared for new opportunities.
Sources:
msnbc.msn.com/id/32970895/ns/business-forbescom/
plunkettresearch.com/Industries/RealEstateConstruction/RealEstateConstructionStatistics/tabid/278/Default.aspx
businesswire.com/portal/site/home/permalink/?ndmViewId=news_view&newsId=20100519007025&newsLang=en
seattle.bizjournals.com/seattle/stories/2009/02/16/smallb2.html
work.com/starting-a-real-estate-business-742/
Starting up a small business, even if it's just on the side, is no longer an option -- it's a necessity. Why? Because everyone needs an additional source of income in our new economy. Click here to sign up for educational and motivational posts to keep you on track.