A website is a way of keeping your business open 24/7 – except you don't actually have to be there! Common types of small business websites:
– Web stores selling physical products for shipping
– Sites selling software and other products that can be delivered online
– Service websites offering help online (B2B and B2C)
– Service websites offering help offline (like consultants and PR)
– Affiliate websites selling products and services offered by other businesses
If you have a brick and mortar store (like a pizza shop) a little informative website could be a way to draw customers into your business. For instance, when someone finds your pizza business in a Google search, they'll probably want to click to your website to see your offerings or menu before calling to place an order.
A website can also generate business leads for service professionals, like insurance agents and loan officers.
And of course one of the most popular ways to use an e-commerce website for business success is to sells shippable products. With affordable shipping options, sellers can ship books, t-shirts and even furniture at a profit with a well-designed online store. Before you start building your small business website, make sure you know exactly what it will be used for.
Setting Up Your Small Biz Website
The process of starting a small business website is as follows:
1) Get a web host and domain service
2) Get an HTML editor or program OR hire a web designer to handle this for you
3) Write content for your site or hire an experienced web content writer
4) Blog about your company, products and services to build your online presence
5) Promote your site on social media websites like Twitter and Facebook
6) Continually improve and add to your site
Depending on your experience with websites and the efficiency of your designer, your site could be up and running in as little as a couple of days to a week.
Making Money While You Sleep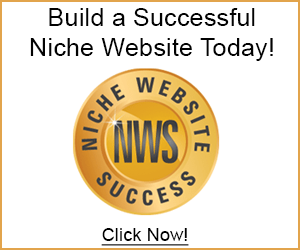 The great thing about a small business website is that once you set up a system that works, it pretty much works on its own. Leads drop into your mailbox automatically. Sales notifications get sent to your email. Clients stop by and ask for help.
In fact, if you set your business website up correctly you can get to that place where you're earning money while you sleep restfully in your bed at night. Still, it's important to keep a close eye on your site (or sites) and keep updating it with necessary information.
Social Media Tools
Setting up a social media has become a necessary step for small business owners. Sites like Twitter, Facebook, LinkedIn and Tumblr make the process of finding and targeting new potential customers fairly straightforward. After setting up your profile, you can add the link to your business website for followers and interested parties to come by for a visit.
Nowadays, having a website is more of a necessity than an option for a small business. A good site can set your company up for long-term and continuing success in your market or industry. Browse the resources below for tips and advice for setting up a small business website and how to generate more traffic.
Creating a Small Business WordPress Blog
Understanding SEO for Small Business Sites