One of the books that has really made a lasting effect on me and how I conduct business is How to Win Friends and Influence People by Dale Carnegie. I'm ashamed to say that I waited until my 30s to finally experience this amazing book. If I had read it earlier I might not have struggled so much in my 20s with business and interpersonal relationships.

That's why I highly recommend this book for young entrepreneurs and recent college grads who are heading out into the business world.
The Lumber Inspection Story
One of the "moments" that really stood out for me in How to Win Friends and Influence People was the story about how a consultant dealt with an unsatisfied lumber client. The lumber company apparently inspected the lumber and decided that it wasn't up to par. They complained and demanded their money back.
The consultant went to the lumber yard not ready to fight, but ready to listen. As time went on and the lumber inspector realized that the consultant wasn't there to fight with him, and was just listening to his concerns, he began to change his mind about the shipment. Eventually he decided that the wood was fine after all. If the consultant would have come there making excuses and fighting with the inspector, it would have gone a lot differently.
At the time that I read this book, I was working at a small company under a manager who I would say was "less than stellar." The manager was difficult to deal with and I was pretty much biding my time until I could make my escape. Six months after reading this book and implementing a lot of advice in my day to day interactions, I was offered a supervisory position at the business.
Needless to say, I give How to Win Friends and Influence People by Dale Carnegie 5 stars and recommend it to any entrepreneur or small business owner. It's also available as an audiobook at Audible.com .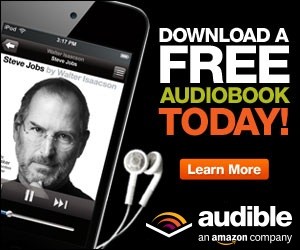 Louise Gaillard is a social media manager, prolific writer and author.
Starting up a small business, even if it's just on the side, is no longer an option -- it's a necessity. Why? Because everyone needs an additional source of income in our new economy. Click here to sign up for educational and motivational posts to keep you on track.