This is a quick review of Les Brown's audiobook "No Boundaries" — now available at Audible.com .
About the author: Les Brown is a motivational speaker known the world over. He hits home with listeners with his honest, no-nonsense and often humorous message about personal success and achievement.
My favorite highlights from this audiobook are as follows:
– Les makes a very real joke about how it's best to be nice to your kids and tell them you love them when they're young, because you never know if the time might come when you can't get up from bed and they have to take care of you… "Remember that time when you beat me!" I laughed so loud at this that it got my neighbor's attention.
– Les talks about his early influences that helped him become a success after being called "the dumb twin" by his peers and deemed "educable mentally retarded" by his teachers.
– I could relate to the part when when said that we often have a lot of stuff going on in our heads that even we don't know it's there, and that this "stuff" could be holding us back from achieving our dreams. This "stuff" makes it so easy for us to give up.
I highly recommend the audiobook No Boundaries by Les Brown and his series of other audio titles if you're looking for motivation and inspiration to keep moving forward as a new small business owner. Stuff happens along the way, but that doesn't mean you should stop and give up. You might just need to make a few adjustments to your plan.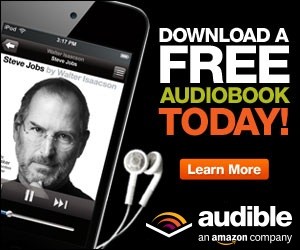 Starting up a small business, even if it's just on the side, is no longer an option -- it's a necessity. Why? Because everyone needs an additional source of income in our new economy. Click here to sign up for educational and motivational posts to keep you on track.