Did you know that some experts believe that listening to audiobooks in your industry of choice can give you the equivalent of a college education? Zig Ziglar talked about this in one of this famed speeches. In my personal experience, listening to audiobooks every day for a year can give you the same level of training that someone would receive pursuing a bachelor's degree.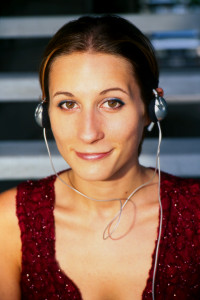 Think about it — when you go to college you're basically sitting in a lecture hall (barely) listening to a guy talk for an hour or two. Then you go home and read materials based on the same things your professor was talking about in lecture hall. Besides taking an exam at the end of the semester, how is this that much different from self-educating yourself with audiobooks?
The Message Sinks In…
I've been consistently listening to audiobooks for the past year or so. In that time I feel as if I've acquired a superior body of knowledge in my field of interest (marketing, writing and communications). Though I was formally educated at an Ivy League college I feel as if the vast majority of the knowledge and training that I use today is due to a) experience and b) listening to books on tape.
The audiobooks that I prefer to listen to are a mix of motivational, scientific, informational and educational works. A few of my favorites include Malcolm Gladwell's The Tipping Point, Dale Carnegie's How to Win Friends & Influence People and all of Les Brown's speeches on personal achievement. I listen to those on repeat.
When it comes right down to it, they all pretty much have the same general themes: making your life better, making more money and getting better at what you do. Something special happens when you listen to this same message over and over again: you start to believe it can happen for you.
Learn While You Live
When you're studying a book, you have to set aside a special time to sit down and do so. Maybe, just maybe, you can turn on some music in the background while doing so.
The great thing about audiobooks is that you can accomplish a variety of other tasks while listening to your book. You can drive to work, workout, run around a track, prune your garden, mow your lawn, cook and even write or work while absorbing these books. There's some kind of "left brain, right brain" activity going on where you can take in the message while doing other things.
Compare the Costs
As more stories hit the news about how kids are graduating with loads of college debt that they'll never pay off, I think that we're going to have to evolve as a society to a better way of getting educated for success. According to CollegeData.com, the average cost for a college education at a private institution as of 2013-2014 was $30,094 per year. The lowest cost is just under $9,000 for a state college (state resident). So the average student can expect to pay between $36,000 to $120,000 for a 4-year education at a private institution.
The cost of your average audiobook is about $15. Listening to three educational audio books per week for a year will cost about $45 per week or $2,340 for the year. Even if you were to purchase one book a day for a year it would be an investment of $5,475 compared to $30K.
Sometimes you have to look at things from a different perspective to find a better solution. Whether you've never gone to college or you've already gone to college but still feel like you're not adequately prepared for success, consider investing in an audiobook education for the next year and beyond.
Bookmark this page of StartUpaSmallBiz.com for book reviews and more helpful information on self-educating yourself for small business success.
Starting up a small business, even if it's just on the side, is no longer an option -- it's a necessity. Why? Because everyone needs an additional source of income in our new economy. Click here to sign up for educational and motivational posts to keep you on track.